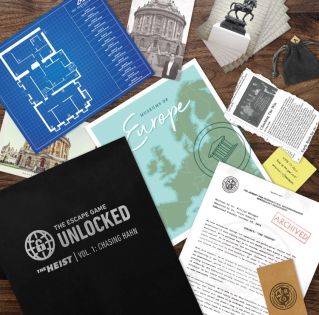 The Heist - Vol. 1: Chasing Hahn
Your mission? Stop suspected art thief Vincent Hahn before another masterpiece goes missing!
*This volume, "Chasing Hahn", is a continuation of The Heist story, but you don't need to play The Heist escape game first. The experience will be the same whether you've played The Heist or not.